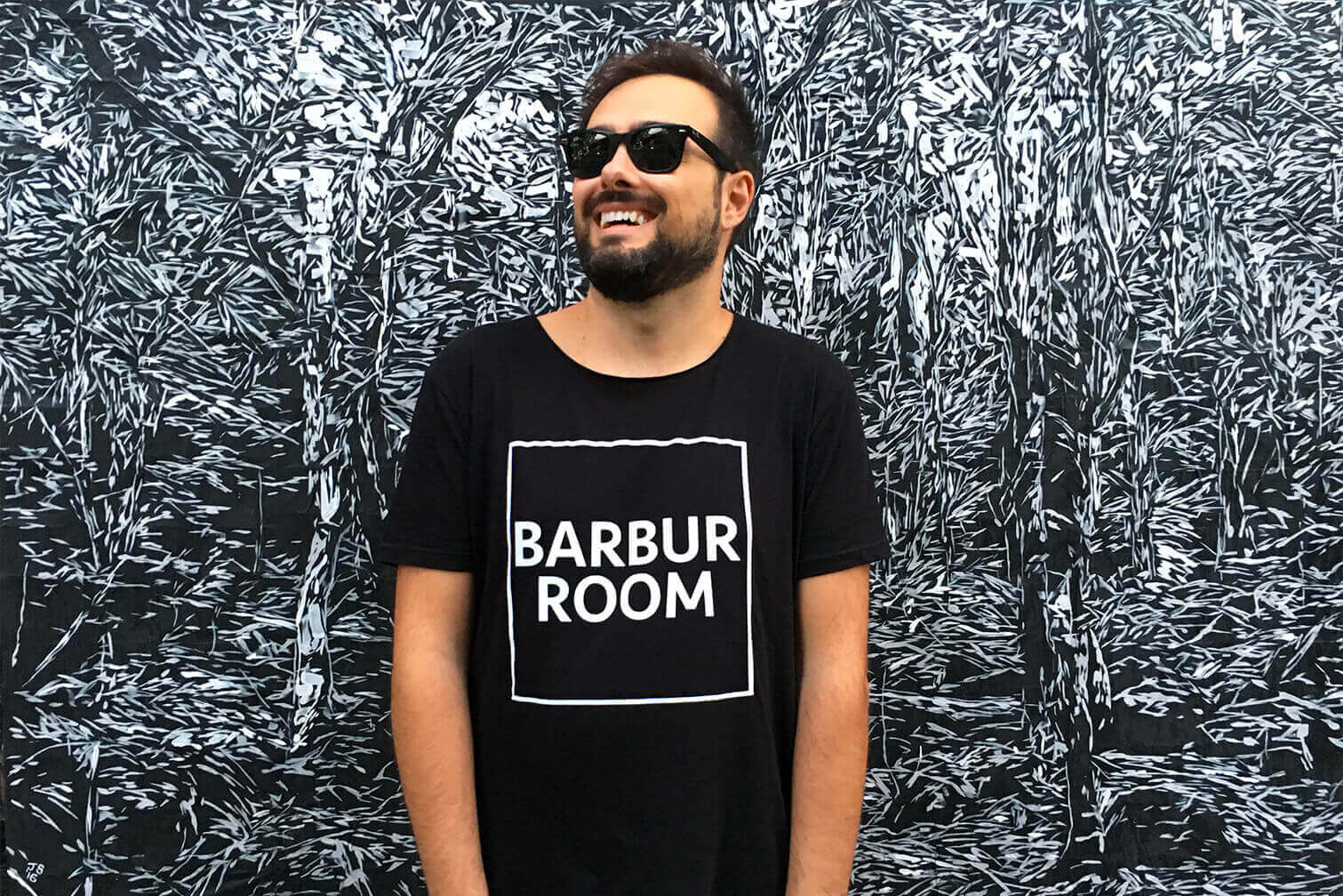 Fondatore e direttore artistico di Barbur Room, uno dei podcast show più riconosciuti del panorama underground internazionale, Marco Barbiero – in arte Barbur – è un artista eclettico e creativo.
Nato e cresciuto in Puglia, nel sud Italia, veniva considerato un "enfant prodige dj" già a cavallo del nuovo millennio, suonando in alcuni dei migliori club d'Italia come The Beach & G Lounge di Milano, Rio Bò, Praja e Parco Gondar di Gallipoli, Cromie a Taranto, Lampara di Trani e anche il famoso Samsara Beach.
Nella sua carriera pluridecennale, Marco ha condiviso la consolle con svariati dj internazionali, come Marshall Jefferson, Ralph Falcon, Tedd Patterson, Roger Sanchez, Bob Sinclair, Hector Romero, Skin, Satoshi Tomiie, Duce Martinez e diversi altri dj nazionali.
Dopo diverse release su label internazionali, nel 2016 Marco remixa "Nunchaku", original track di Simina Grigoriu su Kuukou Records di Berlino, facendo il proprio debutto nella nuova label della famiglia Kalkbrenner e stringendo una forte amicizia con lei e suo marito, la leggenda della musica elettronica, mr. Paul Kalkbrenner.
Alla fine dell'anno, il magazine newyorkese Big Shot Magazine lo include nella lista dei 238 talenti più influenti dell'anno e da tenere d'occhio per il 2017.
Nel 2017 Barbur esce nuovamente su Kuukou Records con "Under Conditions", EP di 4 tracce che annovera due super remix a cura di Alex Kennon (resident DJ del Pacha di Ibiza) e del veterano DJ francese Claude Monnet, più volte nelle top10 mondiali con le sue hit negli ultimi 10 anni.
La sua musica, oggi, spazia tra sonorità house e techno, spesso vagando nel lato più scuro della scena elettronica.
Recentemente, Barbur è stato invitato nella serie Cadenza Source to Cycle Podcast di Cadenza Records (la label del noto DJ internazionale Luciano).
I suoi mixtape sono ospitati in realtà importanti come Pioneer DJ Radio, Ibiza Global Radio, Deep House London, Music Is 4 Lovers di Los Angeles, Club Mood Vibes in Germania, Deep House Sweden in Svezia, Data Transmission Radio in Inghilterra, Rebel Mix Fm in Canada, Dark & Death Radio in Messico e Revelation Of Sound, sempre negli Stati Uniti.
Facebook: facebook.com/djbarbur
26 LUGLIO OLDEN STAGE-CORIGLIANO
ingresso libero